Many of our eArticles have been researched and written by contributors, who kindly have offered us their work.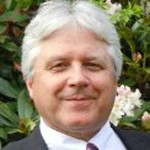 David E. Brown was born in Halifax, Nova Scotia, Canada in 1956 where he currently resides and is married with three grown children and three grandchildren. A petroleum geologist by training, since 1979 David has lived and worked throughout North America. His interest in Luftwaffe camouflage and markings extends back to the mid-1960s and he still has an Aurora 1/48 Fw 190 A kit painted in gloss bright green and brown – thus anticipating his future research in late-war colours. David co-authored two books on the Me 262 with his colleagues from JaPo, and since the mid-1980s has written and contributed to many discussions on Luftwaffe colours and camouflage, and a contributor/collaborator to many books, aviation art and restorations. Topics of interest include the Me 262, late-war undersides colours, and night fighter camouflage. Additional interests are camouflage and markings of the Hs 129 B in North Africa, late-war Fw 190 A/F/D, Bf 109 G/K, and, German AFVs. Enjoying wine, art, and travelling are other passions that compete with his "Luftie" interests.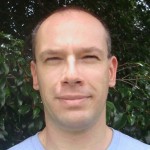 Leo Etgen was born in 1974, at San José in Costa Rica. He currently lives at Tres Ríos in Costa Rica and work as an English teacher in a language institute. He has always been interested in history and archaeology thanks to his mother, who inculcated in him a love of reading at an early age. What sparked his interest in Second World War aviation was the purchase of a Testors 1/72 scale Fw 190 A/F plastic model in 1988, and ever since the Fw 190 has been his favourite aircraft. Naturally, he wanted to learn more about this machine and as he delved deeper into the subject he became increasingly interested in the men and units of the Luftwaffe in general. Although the Luftwaffe and Second World War aviation are his primary passions, he is also interested in broadening his knowledge regarding military history as a whole, ancient peoples and cultures, and basically any subject that piques his interest. Additionally, he is interested in plastic scale modelling with a dominant focus being on 1/32 scale. His other hobbies include amateur astronomy, cycling, hiking, reading and web surfing.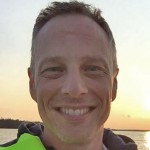 Mikael Olrog was born in 1971 and lives in Stockholm, Sweden. He has a M.Sc. in Human Resource Development and Labour Relations with a major in Business Administration, and has worked professionally in the field of Human Resources for the last twenty years. His aviation interests began at an early age when watching aircraft arrive and take-off at Bromma airport. A visit to the RAF Museum at Hendon when aged fourteen got things going. Next step was to work as a volunteer in his teenage years at the Arlanda aircraft collection, restoring and maintaining aircraft and engines but also exploring the archive. Eventually the archive bug set in, leading to Mikael visiting and sourcing material from more than twenty archives in fifteen countries, with a focus on the Second World War era. His research has resulted in several articles published in Swedish, English and German magazines.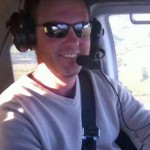 Adam Thompson have always been interested in history as far as he can remember and love aviation, so the two things just seemed to go together. After he finished his undergraduate degree he met and became friends with Andrew who helped him get into a post-graduate degree focusing on military history and it just went from there. He get to combine his love of history with his regular job as an English/History teacher whilst flying as often as he can. He lives with his partner, Mel, in Tamworth (the country music capital of Australia, although he can't stand Country and Western music!).