Air War Publications focuses on providing you with quality books and eArticles – quality in content, layout and materials.
The Team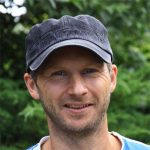 Morten Jessen was born in 1976 and lives in Copenhagen, Denmark. He has an educational background in business administration and computer science. He started working as a freelance IT-project coordinator and database designer, but joined IBM for four years, before becoming an independent IT-consultant again in 2008. In addition to his business background, Morten received an education as a chocolatier in 2013 – a line of work he has pursued, and is now production manager for Friis-Holm Chocolate, making world-class chocolate. Morten's interest in history and the Second World War started in his childhood when travelling Europe with his parents. In 1996 Morten joined the Luftwaffe Verband, a now defunct group for those interested in the wartime German air force, and by "mistake" was asked if he wanted to write some photo books for Greenhill Books. This lead to contact with Andrew Arthy via an online discussion forum in 1999, with whom he wrote Focke-Wulf Fw 190 in North Africa in 2004. Wanting to control the layout, format and quality of future books, Morten founded Air War Publications in 2010 with Andrew, when publishing their second book, Focke-Wulf Fw 190 in the Battle for Sicily. Realizing that their printed books take many years to research, write, layout and publish, Morten started making electronic articles and the Air War Publications blog in 2013, in order to "show the flag" during the extended periods of time it takes to complete books. Among Morten's other passions are music, cooking, photography and travelling.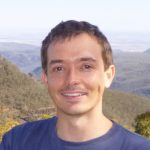 Andrew Arthy was born in 1983 and lives in North Queensland, Australia. He was interested in the history of warfare from a young age, and received his Ph.D. in military history from the University of New England, New South Wales, in 2009. Together with Morten Jessen, he has written the books Focke-Wulf Fw 190 in North Africa and Focke-Wulf Fw 190 in the Battle for Sicily. Andrew has also had articles published in military and aviation history magazines in the United States, Germany, France and Australia. Aside from his passion for military history, Andrew enjoys watching and playing cricket, fishing, travelling around Australia and the world, and reading. He is also an avid fan of Newcastle United Football Club.
Our Aim
The aim of Air War Publications is to continue to publish thoroughly researched books and eArticles on subjects that have not previously been covered in depth, with all books and eArticles to be fully illustrated with many photographs, colour profiles, diagrams and maps. We want our readers to discover history through a broad range of subjects, with interesting stories ranging from those of famous fighter pilots to the unknown soldier who experienced the war, but whose story has not yet been told.
Air War Publications also provides high-quality artwork prints from the talented and well-respected profile artist Claes Sundin. You can see his artwork under the menu 'Artwork' and related sub-pages.
If you wish to give us feedback, please write to us via the 'Contact' web form in the menu and we will get back to you as soon as we can.